This week the Government is launching the LGBT Health and Social Care Fund, which will provide £1 million of funding to tackle the health inequalities LGBT people face.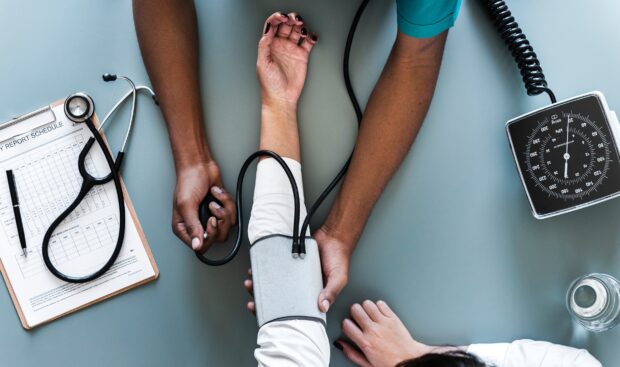 What we know
We want lesbian, gay, bisexual and trans (LGBT) people to live without discrimination and inequality. Unfortunately, we know overall that LGBT people have poorer mental and physical health compared to the wider population.
In 2016, GEO published a study into inequality among LGBT people in the UK. This study found higher rates of mental health problems - including attempted suicide, self-harm, anxiety and depression - amongst LGB people, compared with heterosexual people. The study also found that LGBT people's experience of general health provision is less good compared with the wider population and there are gaps in NHS staff's knowledge and provision of care to LGBT people. Research by Public Health England also shows that LGB have poorer health compared to the wider population.
This year, the national LGBT survey found that large numbers of respondents had difficulty accessing healthcare services, particularly gender identity clinics. It also showed many respondents had experienced inappropriate questioning and curiosity from healthcare staff. Twenty-eight per cent of respondents said that accessing mental health services was "not at all easy" and some respondents felt their specific needs were ignored or not taken into account when accessing healthcare in general.
What we are doing
In light of this, we made a series of commitments in the LGBT Action Plan, launched July 2018, to improve LGBT health and social care. We have committed to:
recruiting a National Adviser on LGBT health
improving the way gender identity services work for transgender adults
developing a plan focussed on reducing suicides amongst the LGBT population
And today, we are launching the LGBT Health and Social Care Fund.
A new LGBT Health and Social Care Fund
The LGBT Health and Social Care Fund will provide £1 million of funding for projects that tackle the health inequalities experienced by LGBT people.
We are inviting bids to outline:
why their project is needed
the evidence base for the inequality they want to tackle
details of their project
what impact they are trying to achieve and how they will measure the impact
The best projects can then receive funding of up to £350,000.
We want to encourage bids from a wide variety of organisations and welcome proposals for innovative projects. We are open to bids aiming to tackle LGBT inequalities in any dimension of healthcare; physical health, mental health, sexual health or social care.
We want to tackle the remaining health inequalities faced by LGBT people so that this is a country where LGBT people have equal access to quality healthcare, regardless of sexual orientation or gender identity.
Further details, including which organisations are eligible to apply, and how bids will be assessed, can be found on Contracts Finder.
If you have any questions about applying for this grant funding, please email us at LGBTgrants.Questions@geo.gov.uk.