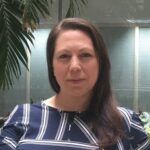 Elysia McCaffrey
Elysia is the Head of Women in Business Division at the Government Equalities Office.
Elysia McCaffrey from Government Equalities Office writes about the work being undertaken in championing positive body image.
This post introduces our work on the gender pay gap reporting requirements and explains the difference between gender pay gap reporting and equal pay.