Globally, COVID-19 has emphasised many of the challenges already faced by women and girls.
We must ensure that women are represented in the recovery from the pandemic, that their voices are heard and that we support women to become leaders and decision makers – now and in the future.
In our Women Build Back Better series, we hear womens' stories, across sectors, about how they're building back better after COVID-19.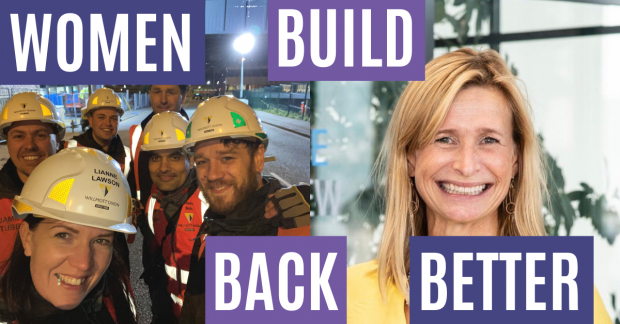 Women in construction 
Did you know just 13% of those working in construction are women?
They include amazing women like Roni Savage (seen advising Lord Sugar on The Apprentice) who set up a multi-million-pound construction company. But historically, construction is a male-dominated industry. 
We want this to change. 
The benefits of being diverse
The benefits of a diverse business go further than fairness, it should not be considered to be a simple box-ticking exercise. Up to £250bn of new value could be added to the UK economy if women in this country started new businesses at the same rate as men. 
It's just good business sense to have a range of experience and skills in your boardroom and throughout your business.
Companies are recognising this, and through the pandemic it was great to see a higher percentage of women on the FTSE boards than ever before, with women on the boards of FTSE 350 companies in the construction sector at 34.7 per cent.
Business during the pandemic
We have all seen that, in the face of adversity, business has adapted incredibly well to the new world we find ourselves in. I hope we can harness some of the positive changes businesses have adopted as a result of COVID-19, including flexible working. 
Construction is a perfect example of an industry that can be at the forefront of this change, setting an example to the rest, and showing the benefits of encouraging more girls to consider construction as a career. 
Like the amazing women of
Willmott Dixon
and
Build UK
, who are leading the way…
Lianne Lawson, Construction Manager, Willmott Dixon
The pandemic created challenges across many industries and construction has been no exception. 
As we entered our first lockdown in March 2020, I was leading a team delivering our £21.6m Dixons Trinity Chapeltown Academy project in Leeds. Knowing the school was needed to create 980 essential school places for the 2020/21 academic year, we innovated, used technology and problem solved to embed the Government-backed Construction Leadership Council's Site Operating Procedures, keeping the site open and productive whilst working safely. 
We handed over the site six weeks ahead of schedule and the customer is really happy with the school. Given the challenges we have had to overcome during the pandemic I'm very proud of this achievement!
Why did you choose construction?
I became really interested in the construction industry as my older brother completed his architecture degree, and I was finishing my A-Levels. I looked at his coursework and thought how amazing it would be if I could turn that drawing into reality. What a positive impact that would have on people's lives.
I wanted a job that wouldn't be the same every day, and the more I looked into a career in construction, the more intrigued I became by the range of career opportunities I could see, and the diverse range of buildings I could help create.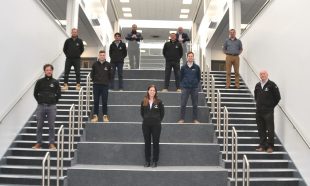 How is construction becoming more inclusive?
We have already made huge progress, with more awareness and a real desire to become a truly diverse and inclusive industry. 
This vision is backed up by the positive diversity actions at Willmott Dixon, being listed for the past two years in The Times Top 50 Employers for Women. 
I think the next decade will also see construction become a leading inclusive industry, along with sustainable development. We're all part of making this happen, and that's why construction is such an exciting industry to work in!

Suzannah Nichol MBE, Chief Executive, Build UK
The Government had a very specific ask of construction throughout the pandemic: keep going. 
 Everyone is aware of the Nightingale hospitals, built rapidly and to demanding specifications in cities around the UK. But construction companies have also been continuing, and in some cases accelerating, work on numerous other projects to expand healthcare and infrastructure capacity. The industry was also able to donate hundreds of thousands of PPE items to frontline NHS staff.
Why did you choose construction?
I was inspired to enter the construction industry after a site visit during a work experience placement. I began my career as a site engineer after achieving a degree in Construction Management.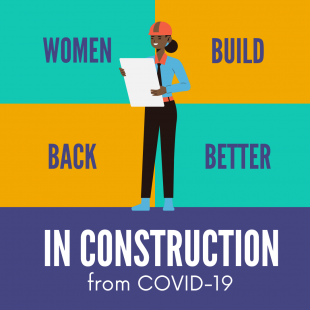 Build UK was formed in 2015 to bring the industry together within one organisation, and I have since worked to prioritise recruiting, training and retaining talent across the industry.
As a member of the Women's Business Council, I'm passionate about attracting greater numbers of women to consider a career in construction, and retaining them once they are in. 
As one of the first Timewise 'Power Part-Timers', I believe one of the key ways of doing this is to increase the opportunities for working flexibly in all roles across the industry. Build UK has been working with Timewise on a pilot programme to explore options for flexible working and ways of shifting behaviours and culture. Watch this space!
Find out more about Willmott Dixon:
Find out more about Build UK: