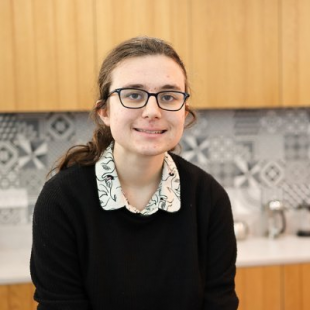 This International Day of Women and Girls in Science, we hear from Evie Brown, a Data Science Apprentice at the Office for National Statistics (ONS), in Newport.
International Day of Women and Girls in Science is all about recognising the critical role women and girls play in science and technology, and Evie tells us why she loves working in Data Science.
The demand for STEM skills is growing, and it's encouraging that there has been a 31% increase in girls' entries to STEM A levels in England since 2010.  
How my apprenticeship works
As a young female, I'm proud to be one of the women that's chosen to enter the world of STEM, and hope that my story encourages other young women to choose a career in science.
I'm currently in my second year as a Data Science Apprentice at the ONS. Data Science uses scientific methods, algorithms and systems to extract knowledge and insight from structured and unstructured data. I started my apprenticeship at the ONS Data Science Campus, and am currently working in the Social Care Analysis Team.   
Being an apprentice means I work while I study, and I'm studying for a degree in Applied Data Science at Cardiff Metropolitan University. I joined the apprenticeship programme with little experience in computer programming. I enjoyed looking at data to understand different concepts and ideas and was interested in how visualising data can challenge people's perceptions. I was also eager to work in an environment where I could make a positive impact from the outset. The apprenticeship programme allowed me to do all these things, whilst also studying a unique degree at the same time.
On top of this I'm proud to be working for an organisation that's making a positive impact at a time of great national need. During the pandemic the ONS has been responsible for a wide range of coronavirus related statistics helping to inform government decision making, and helping the government explore some of the most urgent policy questions in understanding mobility data.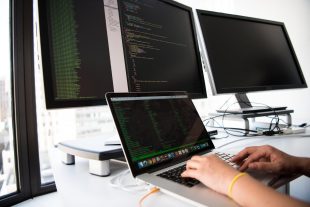 Putting Data Science in to practice
An exciting project I worked on at the Campus was investigating the business growth impact of enterprises engaging in positive management practices.
Using the 'Management and Expectations Survey', created by the ONS and the Economic Statistics Centre of Excellence, slight differences were found in the management style of high growth businesses, compared to those of regular growth, with findings shared with the Department of Business, Energy and Industrial Strategy (BEIS). This project and others help inform what support structures and policies are developed and put in place.   
In the future, I hope to continue to apply the skills I learn at university to new data sets and learn how to better communicate data to different audiences.
The best things about my role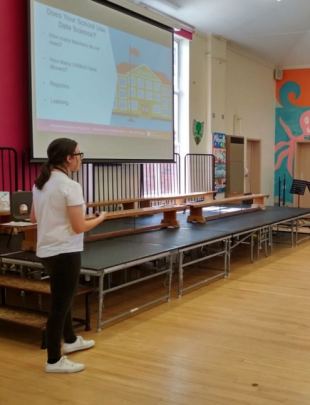 My favourite thing about working in Data Science is the opportunity to share knowledge of the subject with other people. As a Science, Technology, Engineering and Mathematics (STEM) Ambassador, I have had the opportunity to deliver workshops to primary school children, introducing them to artificial intelligence and the basics of coding.
I thoroughly enjoy taking part in STEM events, the enthusiasm and enjoyment for mathematics and programming in young people is great to see!