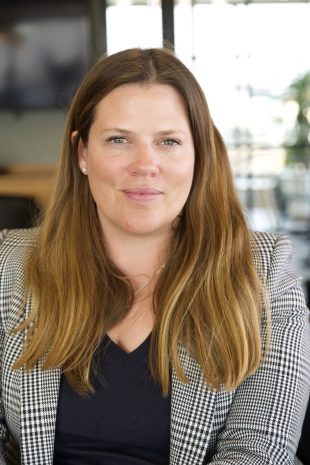 This Global Entrepreneurship Week, we hear from Juliet Rogan, Head of High Growth & Entrepreneurs at Barclays on how investing in women will not only make our country fairer, but will also unlock significant economic gains for the post-COVID economic recovery.
Building back better
Championing diversity in all its forms isn't just a matter of fairness; it makes economic sense too. 
The numbers speak for themselves. With only one in three entrepreneurs in the UK being female, there is vast untapped economic potential in supporting more women into entrepreneurship. Unlocking inclusive growth is vital to ensure the UK builds back better.
In our recent report with The Entrepreneurs Network, Resilience & Recovery, our conversations with female founders underlined how many women have had to redirect the time and attention they would have spent on building and growing their business to caregiving responsibilities throughout lockdown. We also know that women are less likely to seek external finance and more likely to work in industries that have been most affected by the pandemic, such as retail and hospitality and leisure. 
Reasons for Optimism
In spite of this, there are real reasons for optimism, with certain sectors and the women within them supercharging the economy. Technology and IP-based businesses have continued to thrive with a global shift towards digital adoption. Take femtech. A decade ago, that term hadn't been coined yet and it didn't exist as a sector. Now, start-ups like Elvie, which created the world's first wearable silent breast pump, amongst other innovative solutions for women, is thriving with investment. To achieve commercial value and spot opportunities for success, we need to champion diversity. 
And Elvie's story is not uncommon in the founders we speak to on a daily basis at Barclays. Throughout the pandemic, I've been struck by the incredible examples of resilience from female founders. For example, CMe Media is a Fareham-based advertising company in the UK which Barclays has supported throughout the pandemic. Showing great resilience, Charisse Smith, its founder, has not only kept the business afloat but is also putting in place rapid growth and expansion plans. Charisse is just one of the many female founders who will help to kick-start the UK's post COVID inclusive recovery. 
Investing in Women Code
Whilst the problems women entrepreneurs face won't be solved overnight, HM Treasury's Investing in Women Code – of which Barclays is a founding signatory – is a good example of how the finance industry is coming together to address these cultural and aspirational barriers. We are supporting the next generation of business owners with the skills they need to turn their plans into actions through our LifeSkills programme, helping to break down barriers whenever we find them. 
And our latest commitment – to help 100,000 women to start up and run their own businesses – is just one of the ways we are helping the UK to build back better. Through a programme of mentoring, support and training,we pledge to provide even more opportunities to boost female entrepreneurship in the UK.
Creating an environment where women start and scale businesses at the same rate as men, could add nearly £250bn to the UK economy. To help more female founders succeed right now has never been more critical.
Juliet Rogan, Head of High Growth & Entrepreneurs at Barclays