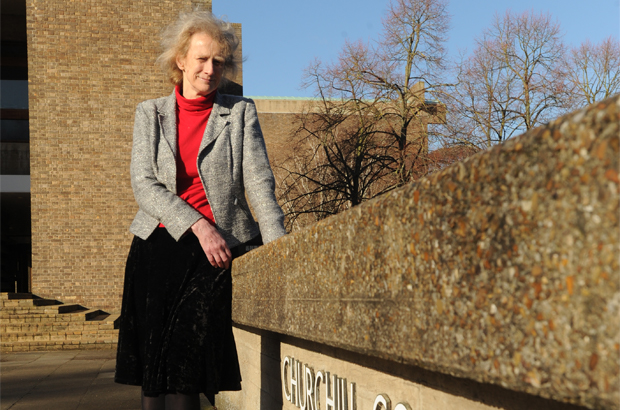 For International Women's Day and British Science Week we are shining the spotlight on Dame Athene Donald DBE FRS who is a Professor of Experimental Physics at the University of Cambridge. Athene spoke to us about why it is so important we encourage more women and girls into science.
Falling in love with science
I fell in love with physics at around age 13. For me, it made sense of the world and I just knew that that was what I wanted to study at university.
Careers weren't really talked about for girls and women of my generation. But because I was at an all girls' school, no one told me (and I didn't work it out) that studying physics was 'unusual' for a woman. Did you know that girls are more than twice as likely to study A-level physics if they come from an all girls' school?
Science is for all
Often people treat boys and girls differently from a young age. We unconsciously internalise messaging like 'girls don't become engineers', which becomes ingrained in us. Interventions to encourage diversity often occur when it's too late. 
We need to stop gender stereotyping from a very young age. We must encourage girls to progress within science, technology, engineering and mathematics.
There are many websites to help you learn more about what scientists and engineers do such as This is Engineering and STEM|Career Girls.
If you are curious about how the world works, don't let other people say science is not for you!
Science offers so many opportunities
Most of my career has focussed on research. I loved doing research that seemed useful as well as exciting. Always having the opportunity to study new topics and to work with different types of scientists was very exciting
I am now Master of Churchill College, part of the University of Cambridge. Much of what I do is about ensuring we can provide the best environment for our students. There are so many ways in which a scientist can contribute to society and looking after the needs of the next generation is just part of that.
Science is hugely creative and offers all kinds of opportunities to explore the world in new and exciting ways. As Helen Czerski (academic and TV presenter) says of science:
Sometimes you get incredible new ideas or insights. It takes a long time but I find it exhilarating.