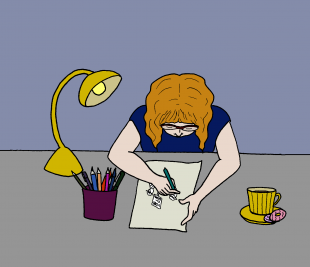 When a rich and powerful man asked Cat Crossley what she planned to do next (to start a feminist stationery business), he expected her to fail. 
This is one woman's dream sustainable business story in celebration of National Stationery Week.

Stationery made for rebels by a rebel
I set up Clavis & Claustra in 2015 after moving back home to Yorkshire. I'd been working in the Oxford and London publishing scene for nearly a decade. I was ready for a new challenge. Frustrated by the lack of feminist stationery and gifts, I wanted to create my own. Products with equality built in from the start: lovely things made for rebels by a rebel.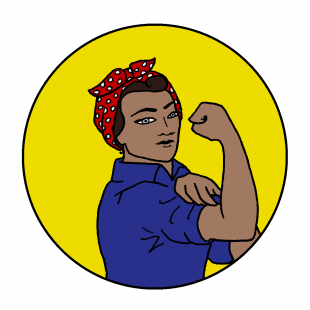 I also have a long-standing love affair with history. Not conquests, kings and empires. But the stories of women who saw the constraints placed upon them and said "Nope." I wanted to celebrate their stories, imagining their voices as if we heard them now.
What would Elizabeth I's Instagram account look like? What if witches had been able to troll their accusers on Twitter? What if Emily Wilding Davison had live-streamed her protests from Westminster? It's history, but not as you know it.
So, I set about designing fun and colourful stationery. I took inspiration from history books, novels and the social justice movements of our time. I created gifts for the rebels in your life or you yourself to treasure. That feeling when you're ready to take on the world and win? That's what I wanted my customers to have.
A stationery addict's picks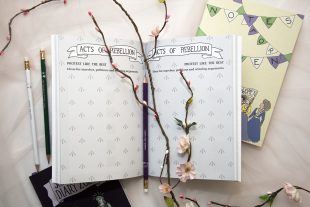 Being a stationery addict, I have an entire bookcase loaded with notebooks which are too nice to use and greetings cards I'm keeping for the perfect occasion. So many times have I taken swanky stationery with me to an important meeting – not so much to impress, but to boost my own confidence. It helps to have armour sometimes.
Stationery brands that bring me happiness? Reconsidered Retro gives me a warm fuzzy nostalgia for my childhood with their 80s and 90s inspired range, and greeting card brand KitSCH Noir has refreshingly beautiful artwork. 
My current favourite Clavis & Claustra product is the Gentleman Jack Gift Box, created for all Anne Lister devotees – one of my queer heroes. It contains writing paper and envelopes, stickers, and beautifully illustrated captioned notelets and envelopes. Following the brilliant BBC series, this amazing woman gained long overdue and well-deserved recognition – I'm thrilled Anne Lister's story is in the spotlight!

Celebrating five years of rebel trading
This year I am celebrating Clavis & Claustra's fifth birthday. In that time, it's grown from a small venture into a thriving business. It's been an exciting journey which has presented many obstacles I've had to overcome. Sometimes that has meant learning about an area of business I was unfamiliar with. Sometimes that has meant conquering the imposter syndrome many entrepreneurs – especially women – feel.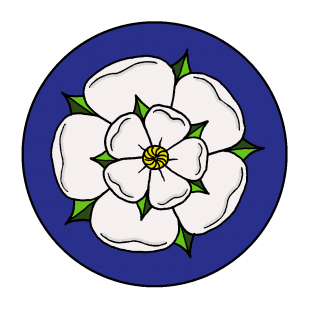 In the past five years, I have loved getting to know my customers and building relationships with my stockists. My products are stocked in museums, galleries and gift shops internationally. From the National Portrait Gallery to the Scottish Parliament, I sell through many wonderful shops.
Two of our core values at Clavis & Claustra are cherishing Yorkshire roots, and sustainability. All our products are printed locally, mostly in Yorkshire. I work with local freelancers and manufacturers wherever possible. I believe loyal and lasting relationships are precious.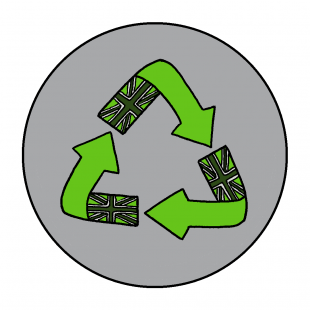 During COVID-19, communities have come together in a way we've not seen in our lifetime. It's heartening to see people wanting to support their local shops and smaller businesses. I live in a village and love knowing my local grocer, post-master and eco-shopkeeper. I believe now more than ever it's important to support businesses you believe in and shop small.
For the rebels in your life… 
That rich and powerful man who expected her to fail? Reader, she defied him.