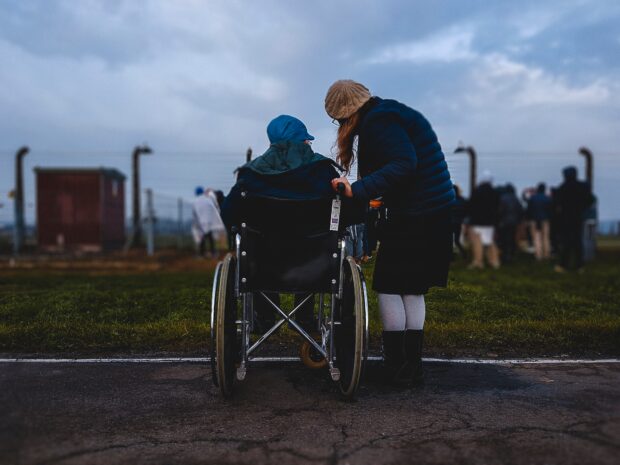 National Carers Week  recognises the 6.5 million people in the UK who are caring for a family member or friend with a disability, mental or physical illness, or supporting those who require extra help as they grow older.
Nearly half of carers combine their caring role with paid work and it is important that organisations support those employees who have caring responsibilities. Here are three ways that employers can build a supportive environment for carers, from implementing flexible working policies through to becoming a Carer Confident employer.
1. Normalise and support flexible working for all employees
Help your employees balance work with caring responsibilities by supporting flexible working in your workplace. There are many options for ways to work flexibly, including working from home, flexi-time, compressed hours, job-shares, and part-time working.
Our evidence based guidance provides advice on how to improve your flexible working offer, for example by clearly advertising that flexible working is available during your recruitment and appointment processes or highlighting those who work flexibly as role models.
2. Become a Carer Confident employer
The Carer Confident benchmarking scheme supports employers to build a positive and inclusive workplace for employees who are carers.
By becoming a Carer Confident employer your organisation will receive assistance in developing and implementing a package of support for carers, and measuring the impact of policies which can support carer retention, engagement and productivity. Through becoming a Carer Confident employer you can also help position your organisation as an 'employer of choice'.
Find out more about becoming a Carer Confident employer
3. Introduce a returners programme
Returner programmes are recruitment programmes targeted at people returning to work after a long break (typically two years or more) There are 1.2 million potential returners in the UK, many of whom with a high level of skill, education and experience. As well as helping people who have taken a career break to return to work, these programmes can also deliver real competitive advantage for employers.
View our toolkit on introducing a returner programme to your workplace