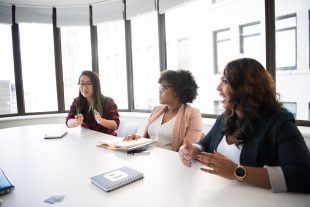 This Global Entrepreneurship Week, we hear from Jess Etherington, Coordinator of the Female Founders Forum, about her experience in unlocking women's economic potential.
Resilience & Recovery, a new report from the Female Founders Forum, suggests, female-led, high growth businesses have been hit harder by the COVID-19 pandemic than their male counterparts. Despite this, more than 60% of female-founded, equity-backed businesses are now operating with minimal disruption to their business, showing that they are fighting back. 
The resilience of female-led businesses

Back in 2016 the Female Founders Forum was established, in partnership with Barclays, to address a specific problem: why too few women-led businesses reach the same economic scale as that achieved by male-led companies. 
The Female Founders Forum – a project co-created by The Entrepreneurs Network and Barclays – is made up of some of the UK's most inspirational founders. We seek to connect some of the UK's most inspirational female entrepreneurs with those on the cusp of rapid growth.  Since 2016, we have connected our members with some of the UK's most ambitious female founders at speed mentoring events and have hosted roundtables for these founders to share ideas and experiences of leadership. In 2019, we published our report 'Making The UK The Best Place In The World For Female Founders,' and our most recent report, Resilience & Recovery, looks at how female-led businesses have fared throughout the pandemic and shines a light on the female-led businesses which are helping the UK to build back better.
I have heard some incredibly inspiring stories of women entrepreneurs adapting and finding new solutions to the challenges raised by the pandemic. These stories have built on data, to make a compelling case for why we need to ensure everything is in place so that female entrepreneurs are able to play a major role in a full and dynamic post-COVID-19 recovery. 
Adapting to lockdown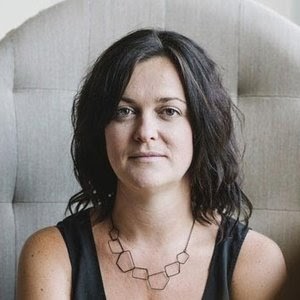 Alex Depledge, co-founder of Resi, is one of this year's inspiring case studies. She spoke about how Resi, which provides architectural consultancy online, was able to continue trading throughout lockdown. They sent lasers out to their clients so they could inspect properties, meaning that they didn't need to send surveyors to visit a client's home. This allowed Resi to gain an edge over traditional architects. As Alex put it, "there are always opportunities in challenging times, so it's a question of thinking differently and moving fast." 
Improving Women's Lives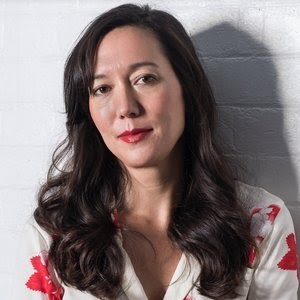 Tania Boler is the co-founder of Elvie, a femtech business with a mission to improve women's lives through smarter technology. Elvie was quick to respond to the crisis having first experienced the effects of COVID-19 in January. Elvie runs a very thorough risk register because they bring medical devices to multiple markets. This meant that they were quick to notice the problems caused by the outbreak in China and immediately started to work with vulnerable parts of their supply chain to ensure it continued to flow. A real success story, Elvie has managed to continue expanding into new markets throughout this difficult time.
Learning lessons 
Jenny Tsai is the founder and CEO of Wearisma, an influencer marketing platform that provides insights to brands like Gucci, New Look and Made.com. Jenny pivoted towards Asia early in the pandemic, which allowed her business to learn from how the Asian market had adapted to COVID-19, putting them in a strong position to sell to Europe, the Middle East and Africa as lockdown lifted. 
While there are many challenges to come out of COVID-19, these stories are a cause for optimism. As the Resilience & Recovery report reveals, 9 in 10 female-founded, equity-backed businesses are now operating at levels of moderate disruption or better. 
In addition to this, over the past decade, the equity funding gap has begun to close and financial institutions are increasingly aware of the need to do better. The dramatic increase in the number of organisations signed up to HM Treasury's Investing in Women Code bodes well. The challenge now is for more institutions to turn those commitments into actions.
Looking ahead
Long-term trends in working patterns may also be a good sign. Now that working from home has been normalised, we may see fewer women drop-out of the workforce when they have children. In the long run, this could mean more women with the skills and connections needed to start businesses.
We will need as many entrepreneurs as possible to start businesses and create new jobs in the coming months and years. By continuing in our efforts to reduce the barriers that might hold women entrepreneurs back, we will be able to ensure half the UK's entrepreneurial talents don't go to waste.
Jess Etherington is the coordinator of the Female Founders Forum.