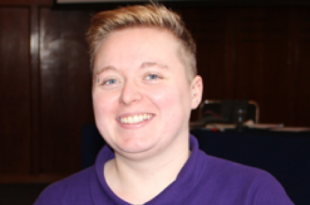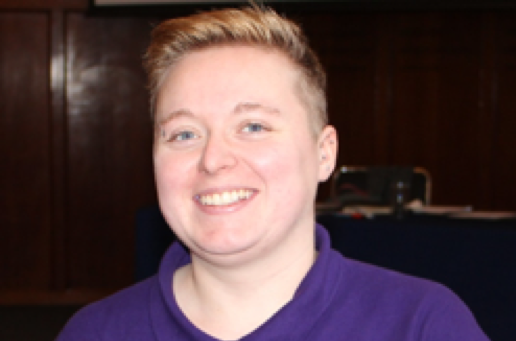 Today, on World Youth Skills Day, we're celebrating the essential role that skills and technical education play in helping to prepare young people for work and life. 
Read more from Kerris, an Electronics Support Technician, about her journey so far. 
Promoting skills in young people has never been more important. We need to have the skills necessary to be able to adapt to the changing employment landscape over the next few years.
Skills in the current climate
Like most, my industry has been hit hard by COVID-19. We've had reduced funding into research projects and this means there are fewer opportunities for people across the board. 
In the post COVID-19 landscape, skills, both soft and technical, will be more important than ever for young people. Competition for opportunities is increasing. And so the need to showcase your skills and distinguish yourself from your peers is becoming so important. 
In engineering, making mistakes and learning from them is integral to being successful, this kind of resilience will become one of the key skills employers will look for. I would encourage any young people who will be entering the job market in the coming years to focus on that.
My career path
I discovered apprenticeships after completing my GCSEs and began to look into engineering. I interviewed with a number of companies but was put off by some who I felt made being a woman into an issue, in one interview for example I was told the female toilets were in the office and asked how I felt about having to walk further to reach them. After those negative experiences I decided to take up my apprenticeship with my dad.
After four years of training, I qualified as a Mechanical Maintenance Engineer. 
I started my career at the University of Manchester in 2014 as an Apprentice Specialist Engineering Support Technician. 
Half of my time I am based in the Chemistry/Physics Electronics Workshop within the Photon Science Institute (PSI), providing support to teaching and research requirements. Often this involves the designing and manufacturing of internal electronic equipment. The other half of my time I am located in the Manchester Institute of Biotechnology (MIB) Electronic Workshop. This workshop is heavily relied upon for repairs, serving the needs of the building and its communal equipment along with providing support to research groups.
Becoming a skills champion 
In 2018, I represented the Technical Apprenticeship Programme in the WorldSkills UK Competition. This meant I was competing in the national finals against the best young people in my sector in front of 70,000 people and if successful could have the opportunity to represent Team UK to compete in the international competition. I managed to win a silver medal and went on to become a Skills Champion as part of their alumni programme which gives me amazing opportunities to develop further and to inspire young people about my role.
It's been so exciting being a Skills Champion, I've had the chance to go to Houses of Parliament, and I've met with MPs to discuss the Youth Voice Census Results and why apprenticeships are so important. 
While I've been put forward for many awards, the one I am most proud of winning was the individual Distinguished Achievement Award here at the University in 2019. This award recognizes outstanding performance and making a significant contribution to the university.
What motivates and drives me 
I am surrounded by individuals who all share the same goals and passion – peers and colleagues who often see the best in you, even when you don't see it yourself – this is what drives me. There is a real team atmosphere and they want to succeed and see you succeed alongside them. 
I am motivated by wanting to make people proud. 
If I were to give advice to young people this World Youth Skills Day, it would be that everyone's career path and life is different, and everyone has a different timeline.  
Don't be afraid of failure, it takes failure to learn.