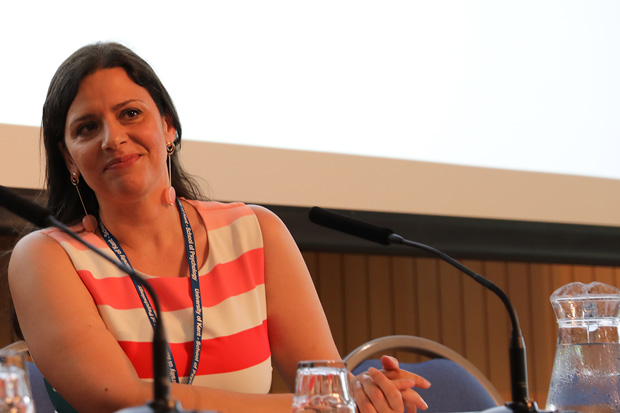 #MeToo has helped to bring sexual harassment to the forefront of public awareness by highlighting its prevalence and impact, but also highlighting the need to better understand why perpetrators harass and how they are facilitated to do so, how victims cope and what are their barriers in reporting, as well as how organisations that are lacking at multiple levels (organisational climate, reporting procedures, clear guidelines) can better protect their workers.
The Women and Equalities Committee 2018 report and inquiry on Sexual Harassment in the Workplace recognised and highlighted that it is a widespread problem, affecting nearly 30% of the British population [40% of women and 18% of men, (BBC, 2017)], and it has an undisputed and devastating impact on those who are affected by it (psychological, physical and financial). However, official complaints remain devastatingly low either because the onus of reporting falls on individuals, or the process is unclear, protracted and often traumatic, or there are cultural and structural barriers to coming forward, and the outcomes are not satisfactory for the complainants (where the accused is not sufficiently punished and the accuser is often ostracised, stigmatised, and risks their career progression).
The above report concluded with clear recommendations that the Government Equalities Office has now adopted, including specific calls to employers and regulators to set out their actions to tackle sexual harassment at work. The Government Equalities Office is now actively supporting the EHRC to develop a statutory Code of Practice on sexual harassment and harassment in the workplace and is also currently working on identifying specific steps that employers can take through the Women and Gender Equality Research Programme (WAGE) and wider research/consultation with experts. I was delighted to be part of that consultation in early July 2019 alongside other experts in the field.
A public consultation was also launched in July 2019 including a nationally representative survey to enable a robust collection of data and evidence on sexual harassment in the workplace, and to gather evidence on the best possible way of effectively reducing the above mentioned barriers for individuals (whether in full or casual employment) to come forward with their complaints. Additionally there is a technical consultation, also launched as part of the above public consultation, examining the details of the law and ensuring that current legislation works in preventing sexual harassment.
Most importantly, it is recognised that a great shift in workplace culture is necessary in tandem with the above, and in light of the #MeToo movement, to bring about effective change. Sexual Harassment should now be recognised, tackled and talked about openly in all workplaces. Employers should realise that sexual harassment is often not an isolated episode, but rather an indication of insufficient measures to protect employees on the part of their institutions and organisations, and of a tolerant culture that treats sexual harassment as an inevitable part of employment, treats victims as troublemakers, while harassers go unpunished. The #MeToo watershed movement is credited with a shift in public attitudes towards victims of harassment, but for long lasting change to happen we need a sustained, well-informed and systematic campaign tackling wider gender inequality and discrimination, which will target the root and cause of sexual harassment.
Government Equalities Office is currently running a Sexual Harassment Consultation and would like to hear from individuals who have experienced sexual harassment at work - so employees are better protected in future.  The consultation closes on 2 October. Share your views here