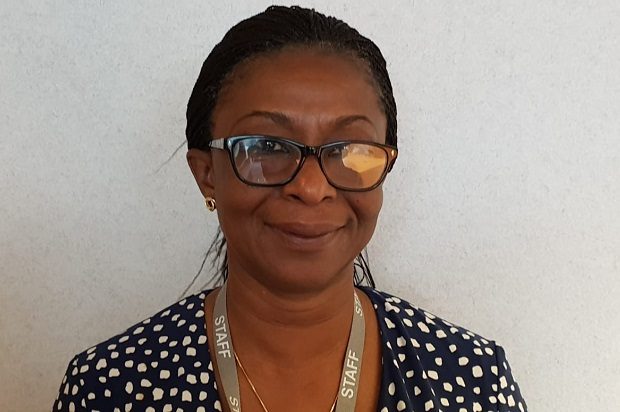 I have worked as a Project and Programme Manager in the UK and internationally, in a variety of fields including oil, regeneration, and public service. After taking a break in 2012 to focus on foster caring and engaging in the community through a local NHS Trust, I decided to return to work and found a role through a returner programme with Enfield Council.
Returner programmes are targeted at people returning to work after a break of a year or more due to caring responsibilities. There are many forms of returner programme, including return to practice, retraining programmes and supported hires.
I started looking for work late 2015 and soon realised that I had a serious obstacle with recruiters – my CV was 'not current'.  The overriding feeling was one of not being taken seriously which was very disappointing and to be honest, depressing. I didn't feel that at 53 my best days were behind me!
After a year of job-hunting, I came across the Career Returners @ Enfield Council programme in my local paper 3 days before applications closed. I was pleasantly surprised when Enfield Council asked me to interview and very happy when I made the grade and was offered a post as Programme Manager.
Re-joining the workplace as a returner really worked for me. The programme provided an immediate network of 5 other returners, and the coaching gave us coping strategies and a safe place to talk openly and candidly about our fears and concerns, not to mention the wider impact on our families of going back to work.
The one to one mentoring with a senior executive was also encouraging and my mentor was supportive of my ambitions and gave me a better sense of the wider picture.
After 4 months in the job, I applied for and was successfully appointed to the post of Strategic Programme Manager for the division. That success was a mark of the support I received from the Women Returners programme coaches, my fellow returners and Enfield Council HR.  I find myself now in a happy place, in a varied, challenging and exciting role, with a very supportive Director.
Advice for returning to work
Getting back to work after an extended break can be a challenge. I found my confidence was at a low ebb, there were anxieties about fitting back in and understanding the cultural changes that had occurred in the interim. The big lesson is to never give up and good things can happen.
The great thing about Returner programmes is that they are flexible and can be fit around you and the support you get reflects this. I am fortunate to now mentor a returner which I find very rewarding and I hope I am an equally positive influence in her life.
To anyone contemplating returning to work after an extended break, I highly recommend a returner programme. It will help you adjust to the new realities, build up your confidence and help you find that place at work where you are fulfilled and back to being a professional working woman.
The Government Equalities Office is working to increase the number and scope of returner programmes, and ensure that employers are offering good quality, evidence-based opportunities to returners at all levels.

Find out more about returners programmes: