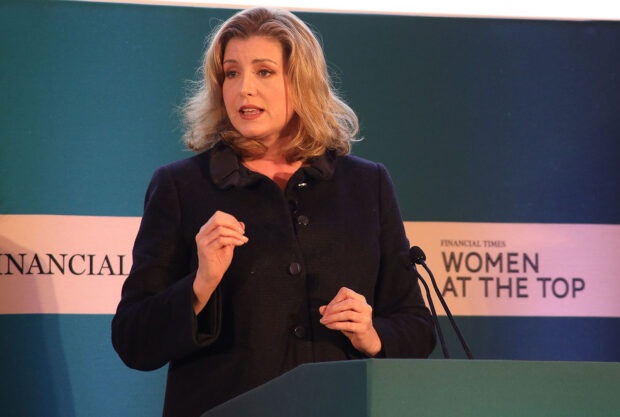 This op-ed by Penny Mordaunt was first published on the The Times Red Box on 4th February
There are all sorts of reasons why people may choose not to marry. We know there are three million opposite-sex couples that cohabit but are not married.
These couples support a million children but do not have the security or legal protection that married or same-sex couples enjoy. These couples also do not have the chance to benefit from the same things that others enjoy, benefits such as shared personal allowances for income tax, "marriage allowance" and pension security in the event of a bereavement and they may be unable to enjoy a partnership that is more closely aligned with their individual attitudes or beliefs.
The ability for couples to formalise their relationship is important to us. Greater commitment leads to greater family stability, and greater security within relationships will help to protect children's interests. This government supports personal and social responsibility. We want to help to promote family stability and ensure that children have the best and most stable start in life.
But I believe today's laws need to catch up with the ways many people choose to live their lives. That's why last year the prime minister announced that this government would support the extension of civil partnerships to opposite-sex couples.
The House of Lords now has the chance to progress the Civil Partnerships, Marriage and Deaths Bill, meaning that opposite-sex couples will finally be able to give notice of their intention to enter a civil partnership by the end of this year.
I want to see this bill succeed, so we can right a wrong and benefit millions of people. And I pay tribute to all who have campaigned for this change. But there is still work to be done to make sure the new legislation is comprehensive.
That is why we will be consulting further on certain issues that will be affected by the legal change. It is, after all, vital that we give certainty to couples about their rights once the change is implemented.
I also want to dispel some of the myths that come with civil partnership. This isn't a move that will undermine marriage, in fact we expect the vast majority of people who will make the most of the new legislation would not have chosen to pursue a traditional marriage anyway.
This government wants a country that works for everyone and we are extremely proud to have introduced marriage for same-sex couples. It is great that same-sex couples are finally able to celebrate their relationships in the way other couples have done for centuries.
Tim Loughton's private member's bill — backed by the government — will allow this to happen much more quickly. This bill, which thanks to Baroness Hodgson of Abinger, successfully passed committee stage on Friday, now gives us the opportunity to take another positive step forward for equality, resolving the difference in treatment between opposite-sex and same-sex couples in their ability to form a civil partnership as soon as possible.
Of course this only applies to England and Wales. Scotland is looking at its own legislation and we hope the Northern Ireland assembly will consider this and other issues when it reconstitutes.
For many couples and families I am aware that this day has been a long time coming. I encourage my colleagues in the House of Lords to see the bill through the House as quickly as possible, so more people can be legally joined, in the way they want, with the person they love.
Penny Mordaunt is minister for women and equalities