From 13 to 17 November, it's Anti-Bullying Week. Coordinated by the Anti-Bullying Alliance, Anti-Bullying Week is a chance for schools, parents and children to take action against bullying. This year's theme is "All Different, All Equal", so we thought this was a great time to share what the Department for Education and Government Equalities Office are doing together to tackle bullying in schools, and in particular, to tackle 'hate-based' bullying.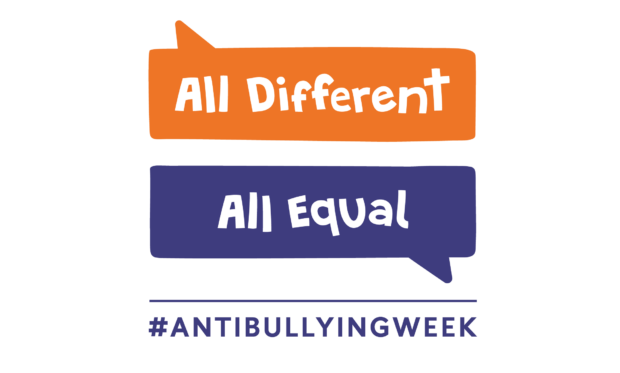 Why tackling bullying matters
We know that bullying can have a devastating effect on individuals, blighting their education and having serious consequences for their mental health. Schools should be safe places where pupils are taught to respect each other and staff, where teachers can teach uninterrupted and where pupils can fulfil their potential.
Research shows that some groups of pupils are affected by bullying more than others, like those who are lesbian, gay, bisexual or transgender (LGBT) or who have a disability or special educational needs (SEND).
All forms of bullying are unacceptable, and we are committed to helping schools to tackle it. That's why we are investing in anti-bullying projects, so schools can receive extra support to create inclusive and safe environments for all their pupils.
Funding anti-bullying projects
In 2016, the Government announced a £4.6 million investment to fund initiatives aiming to reduce bullying. The funding is made up of:
£1.6 million over two years in anti-bullying initiatives through the Department for Education to continue to support teachers and pupils
£3.0 million from the Government Equalities Office to tackle homophobic, biphobic and transphobic (HBT) bullying
This builds on previous funding that we made available which was aimed at reducing bullying of SEND and LGBT pupils.
The projects are already being delivered in schools now. By the time all the projects have completed in March 2019, more than 2,000 schools and thousands of teachers and pupils will have been involved with these projects.
Who we're working with
10 voluntary sector organisations are receiving funding for this work. Each of the organisations are specialists in bullying and in supporting children and young people. They are:
Anti-Bullying Alliance
Anne Frank Trust
Barnardo's
Diana Award
Internet Matters
LGBT Consortium
National Children's Bureau
Metro Charity
Proud Trust
Stonewall
Over the next week, we'll be publishing blog posts from some of them; they'll be talking about the work they're delivering in schools across the country. You'll be able to find all the posts on our #AntiBullyingWeek page.
Other support, guidance and getting involved
We're making a significant investment in anti-bullying projects, but this isn't the only support available for schools. If you're a teacher and would like further advice on how to prevent bullying and hate-based bullying in your school, the Department has published some guidance and resources, including:
There are lots of other ways you can get involved in Anti-Bullying Week 2017, including:
As we publish blog posts from charities working with us this week, you can find them all on our #AntiBullyingWeek blog page.